I am surprised to receive Audi A8 engine in much better condition than my expectations. The engine was properly packed and its valves are ... Read More
I found Audi A8 Engines UK the best platform to buy reconditioned Audi A8 engines. Prices are remarkably low and quality is up to the mark.
I am pleased to receive Audi A8 recon engine exactly on time. The commitment of these guys is brilliant.
Audi A8 2.5 CPAA Engines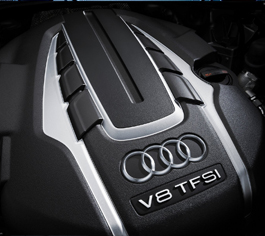 Audi A8 2.5 CPAA Engines
Supplied & Fitted, Competitive Prices
Top Rated & Verified Seller
Item-Location: United Kingdom
Price From:
£ 2158.63
Upto 24 Months Warranty You can save upto 60% with us
GET FREE QUOTE NOW!
Our Major Engine Testing Checks.
Our sellers consider following major checks while testing the engines before shipping
What Makes Us Unique from Others?
We guarantee you that you will get excellent products & services without any flaws.
Audi A8 2.5 Used & Reconditioned Engines Technical Details.
| Make | Engine | CC | Fuel | Body | Engine Code | Chassis | Power | Supply |
| --- | --- | --- | --- | --- | --- | --- | --- | --- |
| Audi | 2496CC Audi A8 AKN 110 KW engine 94-02 | 2.5 | Diesel | Saloon | AKN | 4D2, 4D8 | 150 HP | Direct Injection |
| Audi | 2496CC Audi A8 AFB 110 KW engine 94-02 | 2.5 | Diesel | Saloon | AFB | 4D2, 4D8 | 150 HP | Direct Injection |
| Audi | 2496CC Audi A8 AKE 132 KW engine 94-02 | 2.5 | Diesel | Saloon | AKE | 4D2, 4D8 | 180 HP | Direct Injection |
| Audi | 2496CC Audi A8 AKN 110 KW engine 94-02 | 2.5 | Diesel | Saloon | AKN | 4D2, 4D8 | 150 HP | Direct Injection |
| Audi | 2496CC Audi A8 AKE 132 KW engine 94-02 | 2.5 | Diesel | Saloon | AKE | 4D2, 4D8 | 180 HP | Direct Injection |
| Audi | 2496CC Audi A8 AFB 110 KW engine 94-02 | 2.5 | Diesel | Saloon | AFB | 4D2, 4D8 | 150 HP | Direct Injection |